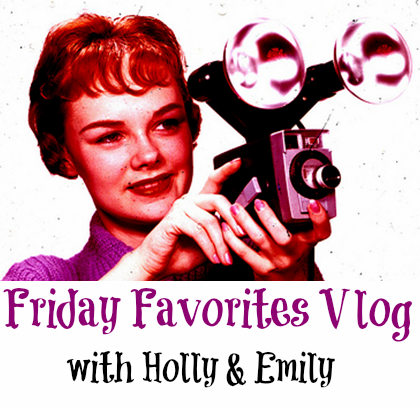 Today I am linking up with
Holly
and
Emily
, two pretty amazing women, who have put together a vlog link up of Fridays favorites. I was so stinkin' nervous making this video. You see, I
hate
talking in front of people, my mind gets all jumbled up and I usually just start to cry. I know, pretty sad huh. I can handle up to about four people, anymore then that and I turn into mush. My Tuesday morning Bible study has actually been pushing this for me cause I have to share my feelings in front of people every week, so maybe I will get over this soon but I doubt it.
Anyway, back to the vlog.
I made it so I might as well post it and link up. I think it is a pretty sad little video, I mean, at one point I say that I don't have any favorite things, really. Also, sorry I am talking so fast. Good luck deciphering my gibberish.
Thanks for checking out my blog.
Can't wait to watch everyones, I do love seeing your mannerism and hearing what you sound like in real life.
And here is a cute picture of my baby just because