Well, if you have read any of my recent posts then you know that I just bought my first pair of real running shoes.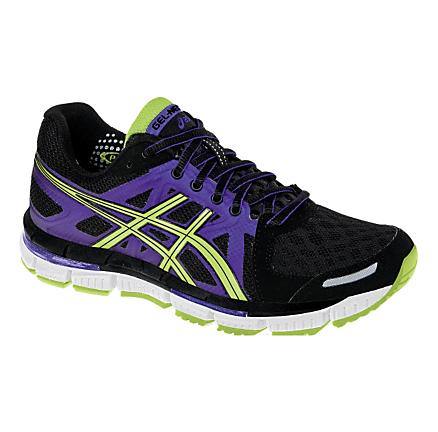 Before these I have only had cross trainers. Which I always thought I needed because my cute little feet are a little fat so I always thought that running shoes would be to narrow for me.
Well, I did some research and went into Performance Footwear and was professionally sized. It is an interesting process that I think anyone could do, they didn't tell me anything that I hadn't learned from researching on the internet. I figured out that I should buy a stability shoe in a size 7, I usually wear a 6 or 6 1/2. I guess I just thought there was so much more to it. But it seems it is just a game of trial and error. Buy a pair, wear 'em, if you like them and they feel good, great, if you don't, well, then hopefully you bought them somewhere with a good return policy.
Mel
seems to have had a better experience with her fitting, maybe I should have gone to Fleet Feet and been fitted instead of Performance Footwear but I had heard they were pretty equivalent, I don't know. But I did buy my shoes from a website that gives me 3 months to wear them and see if I like them, if not I can exchange for another pair.
So far I am loving my new pair of Asics gel-neo33. Granted, I have only worn these shoes for one run but they were aMAZING!!!
So comfortable, they are snug but it felt like I was being held perfectly. Super supportive and just all around felt great.
Sorry I don't have more to share about them, give me a week and then ask again.
But they are SUPER cute, see.